Certified Embroidery
Service Technician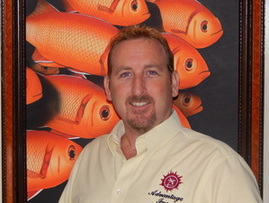 Doug ShepardOwner and Technician
Technical Support Available for Advantage Inc. customers
3 Hr. minimum on all service calls.
We now accept credit cards with a 2.75 % fee
Payment due at time of services rendered
or a $50.00 fee will be charged.
Office Hours
Monday-Friday 10:30am to 4pm
repair services call 941-492-4263
DougTheEmbTech@yahoo.com

Email by clicking envelope
ABOUT US

We are a family owned, Florida based business. We do not do embroidery sweeps for service. When you schedule us in for service you are guaranteed to have us there. You will not be bumped for anyone else in your area. Customer service is our number one priority! When you call us you will get to talk to a live person. Doug Shepard started training in 1992 to repair and rebuild embroidery machines.
He has advanced his training as often as possible becoming certified in Redline, Barudan, Brother, Happy, RiComa, Toyota, Pantograms GS1501, Meistergram, but has worked on most makes and models since 1997. Such as Tajima, SWF, Melco, Inbro, He Feng, etc. He first came to the embroidery industry as an operator and later a manager of an embroidery company. There's little he doesn't know or understand in the way of embroidery. We will help you in any way we can.
---

© Copyright 2015 All Rights Reserved
The information on this page is copyrighted.
Any copying for commercial purposes is a federal offense and prohibited.
Violators will be prosecuted. All trademarks are the property of their respective owners.